This was my kitchen before, on move in day, two years ago.
It was painted a medium green, had a terracotta ceramic floor, oak cabinets and a drop ceiling that was very greased out (and therefore even less light came through)...
Here is my new kitchen....themed coastal farmhouse cottage. I went with a two tone, open shelving concept. The color of the bottom cabinets is Behr's Seacoast, the top cabinets is Drifting Snow, the walls are Falling Rain and the ceiling is 100 Acre Rain. (isn't it interesting that all the colors deal with water...? Hope we have no leaks in this kitchen!)
We put up wainscotting (actually paintable wallpaper) on this blank canvas and added some shelves for artistically "well placed" items. My husband added hooks for our aprons. I even found a little apron for Eliel -- for when the time comes that he can help me bake cookies! There are only two aprons for I "donated" my yellow one to my husband so I can make me a new one (now that I know how!). The doors to the cabinets above the refrigerator are still in the process of being painted....those will be closed, no open shelving there. With some of my cookbooks there, it tends to be a bit messy...so no airing my messiness.
Wainscotting (painted the same color as the lower cabinets) was also added to the bottom of this counter. We decided to raise the counter and make it more usable as a breakfast bar. Prior to this, it was rarely used because it was so low -- practically resting on our knees --- that we had to become human shaped C's in order to eat.
Yup, that drop ceiling is down! It totally made the kitchen look brighter and bigger. We found a ceiling light fixture on sale at Home Depot (for 50 bucks) that matched the theme and installed that. As said before, the kitchen is open shelving (not only do I like that look much better, but I think it gives the same sort of open "feel" one gets being at the ocean). I found the beach sign at a lovely store (found online) called the
White Flower Farmhouse
. Initially, it was placed in our family room (has the same color scheme) but this little spot seemed to be perfect for my little sign.
It was a lot of work but Damion took up the terracotta ceramic tile floor and replaced it with a warmer, more matching laminate wood floor. We had to take up the subfloor as well because it was uneven and well, all old. I love how smooth it is and it's so much nicer and easier to have Eliel in the kitchen with me (see the pics below)! Oh by the way, the door to the lazy susan cabinet is also in the process of being finished....(there were 40 cabinet doors and drawers to do....so, we either ran out of painting space or painting energy!)
I have so many favorites to this kitchen but this sink is one of the top! I LOVE this sink and have always wanted a farmhouse/apron front sink. And the faucet -- yup, that too is new! Would you believe me if I tell you that the sink was $250 and the faucet was $94?
There are still things to be done. In order to get my sink in, Damion had to cut and move the countertop. Now we have to figure out what to do about that gap....ideas, anyone? Also, the farmhouse sink is quite deep so we had to cut into the lower cabinet. That space right there --- yeah, we have to re-install the newly cut cabinet piece and I plan to put a vintage hook there to hold a hand towel. We also have to put some tile on the windowsill and do some paint touchups.
Since my kitchen has been finished, I have been it so much more --- and completely enjoying my time. Coupled with the Eat from the Pantry challenge and just my regular joy of cooking, I've whipped up some fantastic (as said by my husband and guests) meals.
Recently, I've created what I called "Fiesta Eggs" and baked some homemade
Cheesy Biscuits
(recipe courtesy of Salihan, who I "met" through the One World One Heart Giveaway. The Fiesta Eggs were just scrambled eggs with salsa, green pepper, onion, garlic, basil, garlic seasoning, italian seasoning and cheese. And I've actually used my slow cooker three times this past week. THREE. As in almost half of the week! The slow cooker was used for sweet potatoes, a "pantry" soup and for cuban black beans that we had tonight.
Even Eliel has been enjoying the new meals and kitchen...
prepare yourself for an Eliel photoshoot...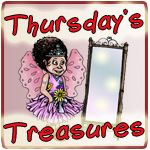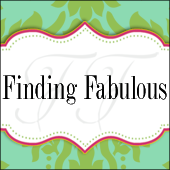 Show and Tell at Blue Cricket
The Shabby Chic Cottage